---
News — what is brumation
Posted by Feeder Crickets on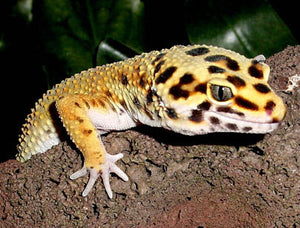 Brumation in Leopard Geckos: What you need to know If you are new to raising Leopard Geckos, you may have heard the term "brumation" bandied about in different message boards and forums across the internet. While there is a ton of misinformation on brumation in these internet archives, we have broken down everything you need to know about brumation.  This article will summarize brumation with leopard geckos.  If leopard geckos aren't the cut of your jib, then you can read about bearded dragons and brumation in our other article.   What is Brumation? Brumation is a "slow-down" seen in ectothermic animals...
---
Posted by Feeder Crickets on
What is Brumating, and How Can I Stop it? If you're unfamiliar with the reptile world, then you might think brumating is a cultural trend, similar to bromance.  However, if you are familiar with the reptile world, then you'll know that these ectothermic animals get lethargic during the colder seasons.  And that lethargy is what is referred to as brumation. Because amphibians and reptiles are cold blooded, they can't regulate their own body temperature like mammals.  This makes them highly dependent on the temperature of their surroundings.   So when the the temperatures decline, and the seasons get colder, you're pet will naturally begin to slow down. ...